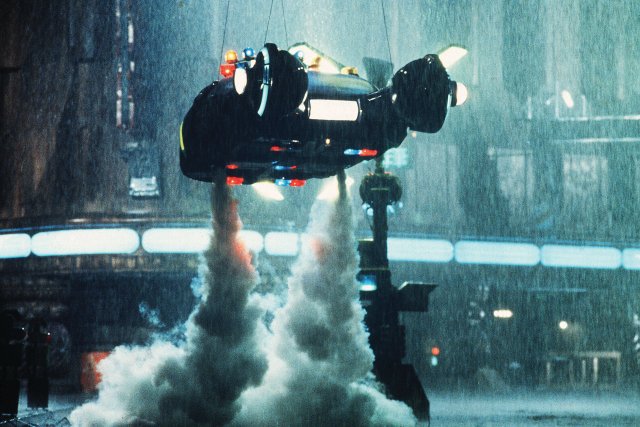 Remember the movie Blade Runner? While there have been some incredibly neat concepts of flying cars seen on the big screen, there was something to the look of those seen in the 1982 science fiction classic. These gravity-defying cars were called "Spinners" and were created by industrial designer Syd Mead. Very sleek and something realistic in how they worked in the film. If you're curious why I'm in a trivia sort of mood this Tech Tuesday, it's because of the flying air taxi in Dubai, and the plans to make this long-time dream of drivers and aviators everywhere a reality this summer.
You think that would be mind-blowing enough…but no, this is Dubai. These flying air taxis will be controlled remotely. So how brave do you feel?
Dubai's Road & Transportation Agency plans to launch trips with its fully-electric autonomous aerial vehicles starting this July. This kind of remote controlled air taxi will be the first of its kind in the world. The push for this driverless approach to air taxis is being spear-headed by the Prime Minister of the United Arab Emirates wants 25% of all passenger trips to be made in driverless vehicles by 2030. That may sound ambitious, and it is, but here's a bit more of Blade Runner trivia to consider: The original movie is set in the year 2019.
So when you ponder on it, we're overdue for flying cars. Don't you think?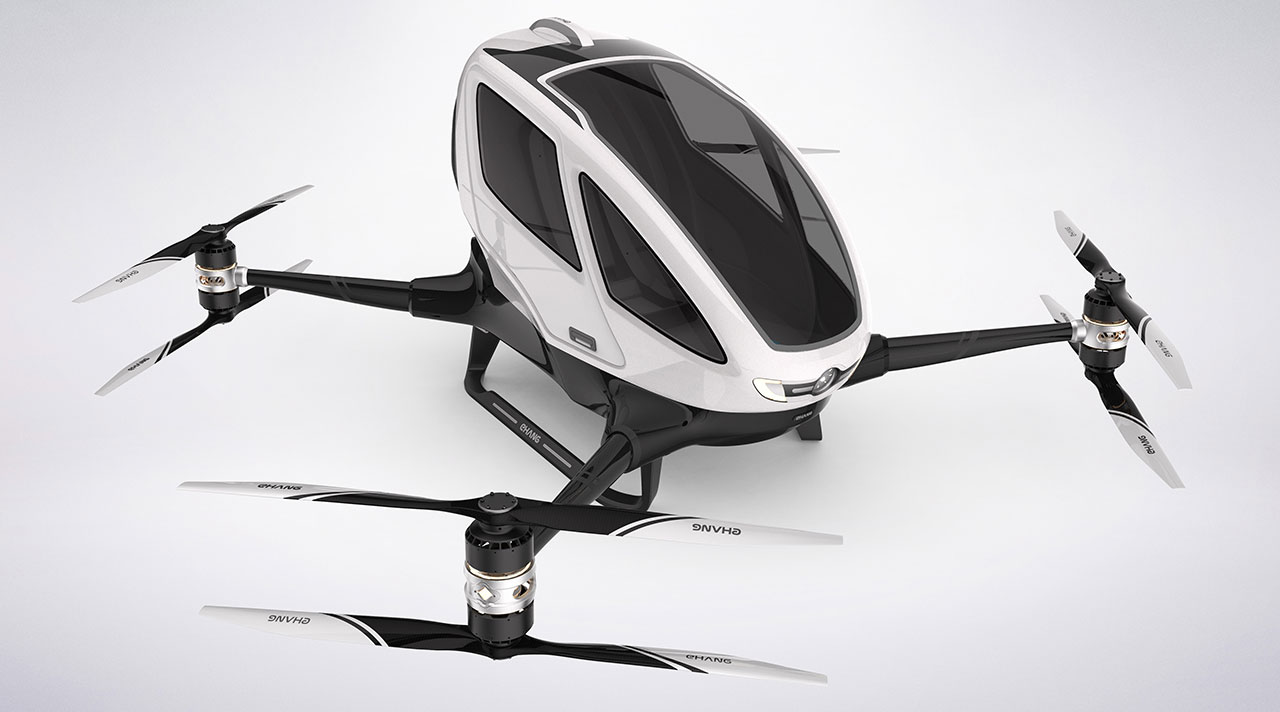 As for the taxi in Dubai, what it is, and how it flies, this human-size drone is the EHang 184, designed and manufactured in China and is currently going through trial flights in Dubai. EHang showed off the 184 at this year's CES in Las Vegas where the drone completed 100 successful manned flights. The 184 has enough room for a small suitcase and will be controlled through 4G mobile Internet, so let's hope there are no connectivity issues. This autonomous taxi will be able to carry a single passenger that weighs less than 220 pounds, and will be able to travel over short distances at 62 miles per hour on a fully-charged battery. Flying time on a full battery charge will run up to 30 minutes with two hours for recharge time.
I won't lie. One of the reasons I am quite excited about this is I do a good amount of travel through Dubai when going to and from our New Delhi campus. The interior of the EHang 184 looks like the cockpit of a helicopter. So I am thinking, maybe – most definitely, maybe – if they start service in 2017, I'll give these flying air taxis a try. In 2018. I'm going to see how things go, and see how they tackle any unforeseen problems when flying commuters from Point A to Point B. This is very exciting and incredibly ambitious, but when we live in a world where the worst thing we worry about with autonomous cars is a slight fender bender or something far worse, you can only wonder what anxiety you may have about a flying car.
Because, when it comes to flying, it's all about the landing.
---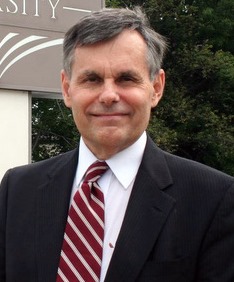 A research physicist who has become an entrepreneur and educational leader, and an expert on competency-based education, critical thinking in the classroom, curriculum development, and education management, Dr. Richard Shurtz is the president and chief executive officer of Stratford University. He has published over 30 technical publications, holds 15 patents, and is host of the weekly radio show, Tech Talk. A noted expert on competency-based education, Dr. Shurtz has conducted numerous workshops and seminars for educators in Jamaica, Egypt, India, and China, and has established academic partnerships in China, India, Sri Lanka, Kurdistan, Malaysia, and Canada.