Today: Inspired by our new take-anywhere Metro Tote by MZ Wallace (a Food52 exclusive!), we're talking food that's great for taking on the go. 
Travel snacks are not known for their elegance. They are sturdy, stoic, and dependable foods that rarely surpass anything more than sheer sustenance. But we all know a miniature bag of peanuts is not enough to get you through that 6-hour flight to your parents' place. Nor should gas station pork rinds have to be your main source of protein as you cross the country in your sedan. So with spring break and the lure of warm-weather upon us, why not plan ahead? 
Here are 11 make-ahead travel snacks to sustain you on any trip.
Oats and Quinoa Breakfast Bars by CravingSomethingHealthy
Nancy Silverton's Bran Muffins by Genius Recipes
Wasabi Pea Snack Mix by Kendra Vaculin 
Herbed Butternut Squash Chips by Merrill Stubbs
Sriracha Cocoa Cashews by vrunka
How to Make Snack Mix Without a Recipe, Savory or Sweet by Sarah Jampel
Avocado and Marinated Kale Sandwich by fiveandspice
Pistachio-Crusted Chicken Tortas by foxeslovelemons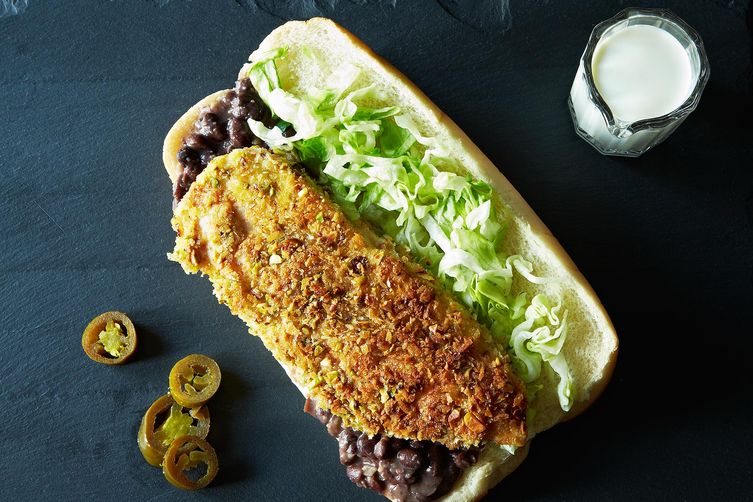 Almond Butter Buckeyes by Sarah Jampel
Hippie Crispy Treats by Alanna 
This article was written by Katherine Oakes from Food52 and was legally licensed through the NewsCred publisher network.