As a defiant response to sad desk lunches, the Food52 team works to keep our midday meals both interesting and pretty. Each week, we'll be sharing our happiest desk lunches—and we want to see yours, too.
Today: We've made lunches that we consider to be works of art, but Heidi Meredith of Gold Collective, turned our favorite Amanda's Kids' Lunches into actual works of art.
A few weeks ago, an Instagram hashtag for #LunchPatterns caught our eye. It was filled with geometric interpretations of burritos, kale salad, and even deconstructed asparagus soup. Because Not Sad Desk Lunch isn't only about creating impromptu salads, but also about finding joy in everyday lunches, we asked its creator, Heidi Meredith to interpret some of our favorite Amanda's Kids' Lunches so we could view lunch from a different point of view. Here's what she saw, in her own words: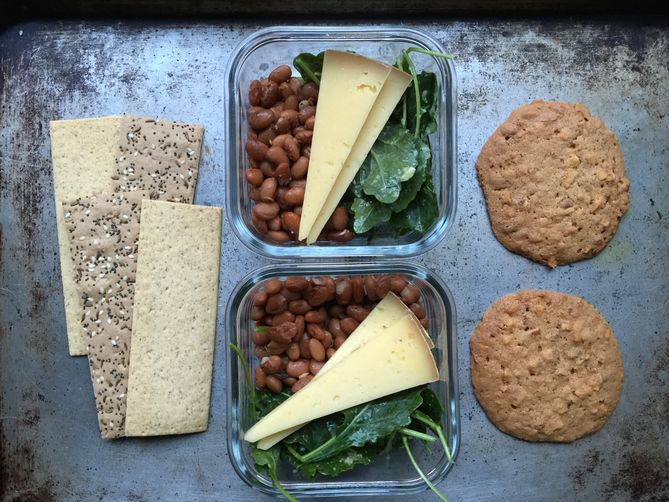 A Serendipitous Lunch: "Beans, greens and cheese! A delicious combo that's also full of different shapes to paint: triangular cheese, bean-shaped beans, and soft, circular leafy greens."
Fancy Refrigerator Salad: "This salad has so many components—lots of little chopped up pieces that make up a whole. With so many ingredients there are lots of opportunity for color play in this pattern. I assigned all the main ingredients in the salad their own color and shape."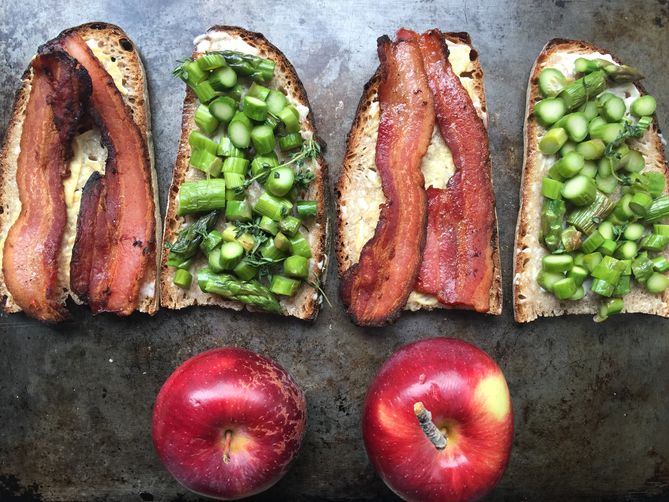 Sautéed Asparagus Redux: "I love asparagus—there are lots of ways to eat it and draw it. And bacon is on everyone's list of favorite foods. This pattern intermingles the bacon and the asparagus steams in a little dance-off!"
Do you ever doodle while you lunch? Tell us in the comments below!
Illustrations by Heidi Meredith; all photos by Amanda Hesser
This article was written by Leslie Stephens from Food52 and was legally licensed through the NewsCred publisher network.