You've heard of Airbnb where people can rent their apartments, town homes, or homes online within an approved network of hosts from all across the country and all around the world. It's like Uber but instead of getting from Point A to Point B in this case, Airbnb is where you sleep once you reach Point B.
So why not have the best of both worlds? How about an Airbnb for Recreational Vehicles?
There is a trend with recreational vehicles or RVs where a lot of people suddenly decide "Let's get an RV, yeah! We'll save all the hassle of hotel rooms and dining out and travel on our time!" They make the investment, take one trip, and that's it. Even for the avid travelers, as a study from the Recreation Vehicle Industry Association showed, on the average RVs are only used three weeks out of the year. The rest of the time they're just sitting in the driveway taking up space.
A lot of space.
Enter in this perfect candidate for the emerging "sharing economy" founded by endeavors like Uber and Airbnb. This new venture based out of California is called Outdoorsy, fresh from its Beta stage testing in August of 2015. This is a community-driven marketplace for renting RVs directly from RV owners, currently twenty-three hundred RVs listed on the site with an average of seventy-five more being added each day.  It's pretty straight-forward—you can get a low end RV for $65 a day, or if you want a super-deluxe-fully-loaded-rockstar-edition-complete-with-hot-tub RV you can pay up to $650 a day. There is a wide range of RVs (already) to choose from here. You can choose to travel across the country in whatever level of style you wish.
Outdoorsy, in order to keep the lights on and the website running, takes a cut from the RV lender, and they also charge the renter a service fee of 10% so they are getting a healthy commission on the transaction, but this is how business works, right? Also taking a page from the Uber and Air BnB approach, Outdoorsy trains their hosts on how to treat and please their guests, the best way to present their RV, and even how to do a follow-up courtesy call, just to make sure the trip was smooth sailing from beginning to end.
But in all seriousness, $650 a day? I mean, that must be some RV. For $650 a day I would want that RV to drive itself.
---
---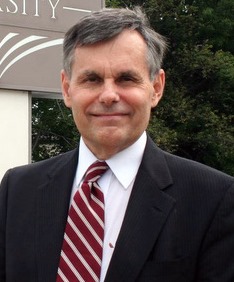 A research physicist who has become an entrepreneur and educational leader, and an expert on competency-based education, critical thinking in the classroom, curriculum development, and education management, Dr. Richard Shurtz is the president and chief executive officer of Stratford University. He has published over 30 technical publications, holds 15 patents, and is host of the weekly radio show, Tech Talk. A noted expert on competency-based education, Dr. Shurtz has conducted numerous workshops and seminars for educators in Jamaica, Egypt, India, and China, and has established academic partnerships in China, India, Sri Lanka, Kurdistan, Malaysia, and Canada.