If you were lucky enough to receive one of the Top Ten Most Wanted Christmas Gifts of 2015, chances are you feel as if you have mastered that new iPad or Surface, or are getting your life into a seamless sync with your new Apple Watch or FitBit device. Portable digital devices continue to bring more and more convenience to our individual lifestyles, essentially "learning" how we connect and interact with the world around us. It is incredible to think on how, in a relatively short span of time, we now carry in our pockets and shoulder bags the power of a small laptop.
While convenient, intuitive, and powerful as this mobile technology may be, there is a great deal of liability in owning and, yes, handling devices like iPhone, iPad, and Surface Pro. Your most important data, ranging from online bill pay to contact information both professional and personal, are stored on these devices. As easy as it is to enter in your personally identifiable information (PII) into one of these devices, it is equally easy to lose track of your device, whether by accident or due to theft. Even if you are able to keep an eye on your mobile tech, this does not necessarily mean your data is locked down as tightly as it could be. Portable operating systems and apps, according to Panda Security, are continuing to leave themselves vulnerable to breaches, viruses, and a variety of malware.
So how secure is your data?
The good news is developers have provided counter-measures out there that can help you keep track of your new tech toys and protect the data stored on them. Some of these options are free while others charge a yearly subscription fee, but all of them help you in safeguarding your mobile technology.
Apple users are offered free with their mobile devices the Find My iPhone service. Once devices pair up with the app, Find My iPhone will allow you from your computer or from another mobile device to ping your iPhone or iPad. Even if the lost device is on a silent mode, an alert sound plays at full volume. If you discover, though, that your mobile device is nowhere in your house or your car, you have two additional options. Remote Lockwill initiate a full lockdown of your device, ceasing any and all activity currently happening on your device. For additional security you are also offered a Remote Wipe option. Remote Wipe will erase all unique data on your iPhone or iPad, resetting it to the factory settings as if it is fresh out of the box. Any of your data, unless backed up in iTunes or on Apple's iCloud service, is gone. For good.
Android users have a similar "lost device" locator, called Android Device Manager (ADM) from the good folks over at Google. There is no app necessary with Google's Android Device Manager, but your device needs to be turned on and connected to both the Internet and a Google account. If that requirement is met, you visit the ADM while logged on to your Google Account. Once ADM is loaded, the site will automatically attempt to ping your phone, similar to Find My iPhone.
But what if your Droid is not online or logged into a Google account?
This is when you might want to invest in Avast! Anti-Theft. This software, if you suspect your phone or tablet to be stolen, can lockdown your device, remotely wipe its memory, and send you an alert to another friend's phone if your SIM card is swapped out.
It also comes with a few extra features such as a siren that gets louder when thieves attempt to silence the phone and a remote camera function that will take a snapshot of whomever is using your phone and mail the incriminating photo to an email of your choice.
There are plenty of other options available for both Apple and Droid devices, and with the growing popularity of the Surface, you can rest assured more security apps are to follow. Before shopping around for the best app, there are some other steps you can take once you have your new device in hand:
Read up on your device's built-in security features. Find out what they can do.
Take advantage of passcode, if offered. Whether it is a four-digit number or a trace pattern only you know, take that extra step in protecting your data.
Get into the habit of keeping your mobile devices within reach. At home, either leave them connected to a computer or in a central charging base.
Regardless if it is a free service or a yearly subscription, your data is worth these extra steps. Take time to truly understand how your new tech works and what you can do to keep your PII secure. The less room you have for human error, the safer your sensitive data will be.
---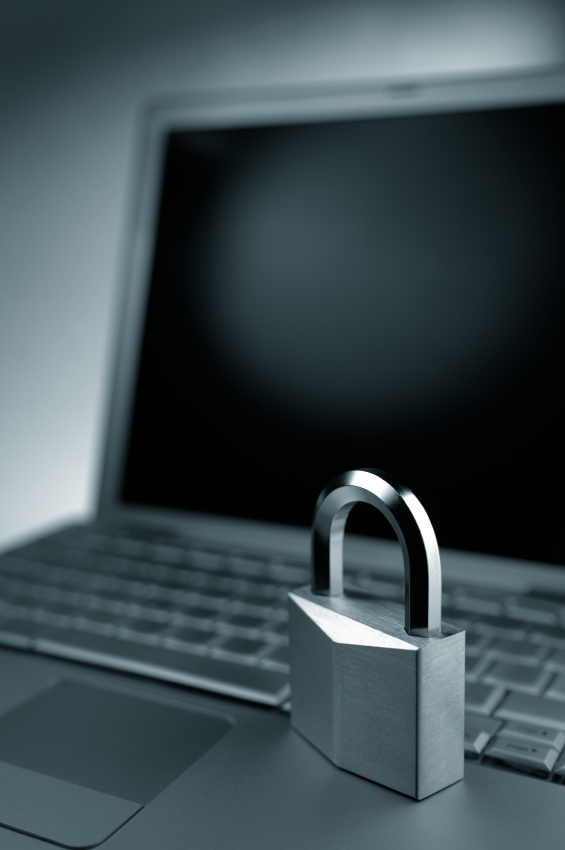 Stratford University, in association with Key Cybersecurity, is offering CISSP, CISA and CEH training and certification courses at many of its Northern Virginia campuses. We will be providing students the hands-on experience with state of the art security solutions like HeurekaCyber's Cyber Armor and others. Join us at http://www.stratford.edu/cyber in becoming the first line of defense in cybersecuity.