It was one afternoon when I was sitting in my office in Falls Church, Virginia, preparing for my next lecture when I received the students' feedback on my previous teaching. The feedback was very positive and encouraging given the fact that most of the students in that class were high-ranking executives and some retirees from the US armed forces. One student who was running his own business and had worked for a long time in the US military wrote, "This has been my favorite class at Stratford University, and also the one that required the most work."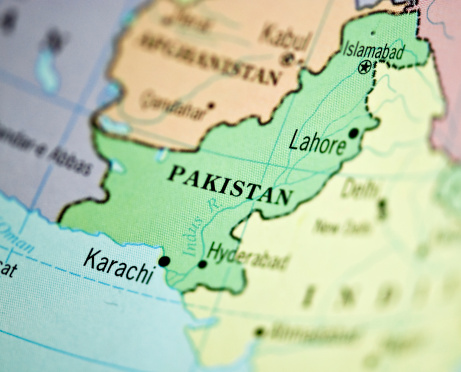 It never stops to fascinate me how a sound, a view, or a single comment can spark a memory. This student's comment took me back in my own memories of the village I was brought up in. The infrastructure was poor, the people were poor, its schools lacking the necessary facilities.
Still, in this village, there was talent.
I remember walking 6 miles a day up and down the mountains (nearly eight thousand feet above the sea level) to get to my school and back home. I remember walking barefoot to school, without having a proper breakfast, no packed lunch, and without a penny in my pocket, not because I did not like all this but because parents could not afford it. While this may sound sad and hardly a memory worth holding on to, I also remember my mother walking with me to school because she thought I would get scared on the way. I also remember my father telling me, while ploughing his fields with a pair of bulls, "Son, I don't want you to help in the field. I want you to go to school, become successful, and make a difference." He knew the importance of education, and so I made the journey. I believe I was lucky that I had in my life brothers like Umar,  Sharif and Noor, who did everything they could to keep me going. I also consider myself blessed with excellent teachers namely Momin Khan, Gul Sherin, Muhammad, Abdul Matin, Bakht Zada and Jehanzeb in my primary and middle schools. I can now recall that teaching was not just their job; it was their passion and I have to salute to their integrity and hard work.
That did not mean these pursuits were easy.
My parents could not give 40 cents that I was required to deposit in the school's sports fund and that had been a particularly hard morning. I was crying quite a bit, I remember. When I slipped out of the door with my school bag, my older brother, Umar, quietly followed me that day and slipped the 40 cents in my pocket. I knew he was saving money for shoes, but he assured me he preferred slippers.
My brother was and still is the most gifted person I have come across in my life, but he was not a very good liar. Especially that morning. Much like our father, he saw his dreams in me, and continues to support and encourage me to this day. Growing up, he protected me from all evils and troubles, and pushed me forward, exceeding many of the goals we set together.
Umar is one of those few key people in my life that provided me the vital support and inspiration in the right place and time. My life is part of a collective input of amazing personalities all sharing a common goal: to make a difference. My parents, brothers, and teachers in the my village school, devoting their lives to foster this human talent to their full potential. My village, I now realize, embodied a collective and intellectual vision, all of these people—these touchstones in my life—playing minute but important roles in making a difference.
Maybe there is something about my tribe as I am not just the only one who made it this far. Another success from my corner of the world you may know—Malala Yousafzai.
Malala originally belonged to a village a few miles away from mine. Same landscape. Same lack of facilities. Same treasure of talent. Malala and others like her grew up there, needing encouragement to be put on the right path towards a collective progression, and that call went to people in our tribe  like my brother Umar and Malala's father, Ziauddin. The talent is there and has the potential to erupt in one way or the other. With the right nurturing, you make a Malala.
When I had reached the age and the ability to move, my family encouraged me to move to the city of Mingora for college. What I did not know at that time was that Ziauddin had also moved to Mingora with his family, determined to not only educate himself, but be able to provide his family and the community he was living in the same opportunities. He started a school called Khushal Public School, named after the famous and inspirational Pashto poet, Khushal Khan Khattak. It would be Mingora, where our paths would eventually cross.
---
Join us for our next episode where Shakir discovers his journey through high school with the support and encouragement of his family. He also talks about astonishment of his mates, teachers and village fellows when they found Shakir topped the district of Swat in his Middle School exam. You will discover how Shakir made it to college and set off the battle to sustain himself financially and eventually bumps into two well-known educationalists Mr. Khalil Rehman and Ziauddin Yousafzai, Malala's father.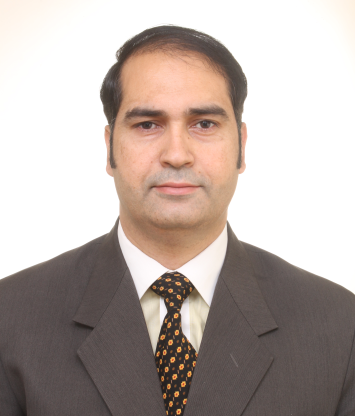 Dr. Shakir Ullah is currently working as Professor of Finance at Stratford University, USA. Earlier, he taught at the University of Southampton, UK, and Institute of Management Sciences, Pakistan. Shakir has also worked as Global Business and Financial Analyst with different companies including Microsoft, Honda, MasterCard, Walt Disney and Jaguar, just to name a few.
Shakir holds PhD (UK) and MBA (Korea) degrees, both earned with distinction. He has also published several research articles in reputed international journals.