In our first blogpost, Shakir set the stage for his road in life. The landscape, economics and demographics of the area that he called home, the Swat Valley in Pakistan. We now meet a few visionaries who, in the time Shakir lived there, had the will to transform the area through education, and eventually inspire a young girl named Malala.
Swat is an area of Pakistan many call the "Switzerland of Asia" for its high-rising green mountains and immense natural beauty. Very rural, somewhat isolated, and lacking a bit in facilities and access to education. It's important to know this as an amazing thing happened in my village. With Umar's encouragement and support, I remained dedicated to my studies, and my hard work; and to my surprise, my hard work earned me the honor of First Position, the highest ranking in my Middle School examination in the whole district of Swat.
For a student from a far flung village school in the middle of mountains, receiving the distinction of First Position was an extraordinary occurrence. No one—not even me—could believe it. Other areas possessed far better, more advanced facilities. Even my school's principal and teachers were amazed. That day, Principal Yousaf assembled all the students and staff in the school's playground to announce this news. On being presented with a trophy, he proclaimed that day to be a half-day for the school as a celebration. I still remember my hesitation in walking to the podium to receive my award in front of those assembled. My shoes and school uniform had lots of patches. I was hoping no one heard the rubble of hunger pangs coming from my stomach. Humbling, to say the least.
Still, when your school gets a half-day on account of your hard work, you make a lot of new friends. Quickly.
Yes, I was well aware of how hard I worked; and yes, I was aware of my own performance in the school. Still, I was astonished at this distinction because I had not known about it before that moment. It all came as a surprise. I remember coming home with the honor of the First Position and the overwhelming happiness of my family. Umar, in particular, was thrilled because it was the same school Umar had topped in his Middle and High school exams a few years earlier. Umar believed in me so much that he was confident I would earn the First Position in the high school board examination. When I unfortunately did not, he appealed to the court personally to get the exam papers re-checked. This is why I would argue my brother is my biggest fan.
Now, recalling that moment while sitting in my office in Virginia, I realize it would not have been possible without the support of my visionary brothers, Umar and Sharif. At the age of 10, Sharif had to give our father, suffering permanent disability after a road accident, assistance in his tailoring shop. Sharif's sacrifice saved the whole family from a dark future, safe to say. Umar had cultivated the seeds of constructive competition, which lead to a comparatively higher literacy rate in our village, Shinkad. Though I was the first person from my village to study abroad on full scholarships, there are others on their way to a brighter future. Today, a cousin of mine, Rehman Ali, is about to finish his PhD in Korea, Asmat, is in the middle of his PhD in China, Niaz in Srilanka, Ihsan completed M.Phil, Usman is a university lecturer, Atta has compled M.Phil and is close to getting a scholarship abroad and my younger brother, Najeeb, is doing his masters in France. It is noteworthy that all of these students are on scholarships and if you ever visit the area, you won't believe so many students from that deprived area could embark on such successful journeys. Most of them, including myself, remained Umar's students and were inspired, and their talent nurtured, by the vision Umar brought to the area.
Join us for our next episode where Shakir meets Khalil and Ziauddin, two visionary educationalists like Umar, and connects them after finding out about their shared vision.
---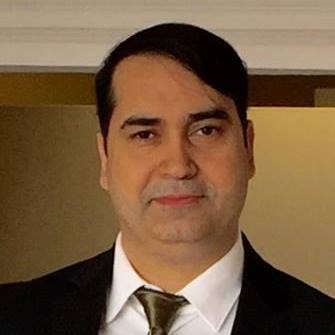 Dr. Shakir Ullah is currently working as Professor of Finance at Stratford University, USA. Earlier, he taught at the University of Southampton, UK, and Institute of Management Sciences, Pakistan. Shakir has also worked as Global Business and Financial Analyst with different companies including Microsoft, Honda, MasterCard, Walt Disney and Jaguar, just to name a few.
Shakir holds PhD from UK and MBA from Korea, both earned with distinction. He has also published several research articles in reputed international journals.