In our previous blogpost, Shakir discovers the benefits of hard work, receiving a distinction for his academic pursuits much to his surprise. We join him in this installment entering into college. Paying for college and all the concerns that accompany it is truly international, but Shakir faces these challenges head on, and in the process makes contacts with Ziauddin Yousafzai. From here, his life begins a new path.
My family desired for me to attend college and university. They believed, and rightfully so, that education was the key to enlightenment and progress. Umar made all the necessary arrangements for me to move to Mingora, the largest city of the Swat district, and study at Jehanzeb College, one of the most prestigious colleges in the area. I started living in Mingora with a close family friend, Abdur Rehman,  tutoring his son, Zia, who would later on become my close friend. It may sound like a convenient arrangement, but you would probably not be reading this blogseries  without the love and support I received from the Rehman family.  Despite their support, I still faced a lot of challenges along the way to my degree. I started searching for part-time teaching jobs at local private schools, but the problem was school hours conflicting with my college courses. Principals were not willing to keep me as an adjunct teacher, favoring full-time teachers.
At the this time, I had met Mr. Khalil Rehman, an inspirational educationalist with a broad vision very much like Umar. Perhaps that was a reason I liked him so much. Khalil offered me a part-time teaching opportunity–with a full-time salary–at his school.
As luck and fortune would have it, my brother was an alumni of Jehanzeb along with Ziauddin Yousafzai, Khalil's close friend. This common trait provided a foundation for a relationship reaching across years. Both Khalil and Ziauddin nurtured a much broader vision of educating the nation as opposed to building personal empires through private education. After hearing my own story—as you are now—Ziauddin invited me to an interview with him at his school  and decided to keep me as an adjunct in a latent effort to support me.
So, here is how the dots meet. After working for a time alongside Ziauddin, I decided to connect the visionaries for the noble cause of education. I brought Umar, a teacher in his own right, and Ziauddin together, and Ziauddin would soon invite him to organize special events and train his teachers.
As these men inspired me, it was rewarding watching their journey towards a common goal inspiring others.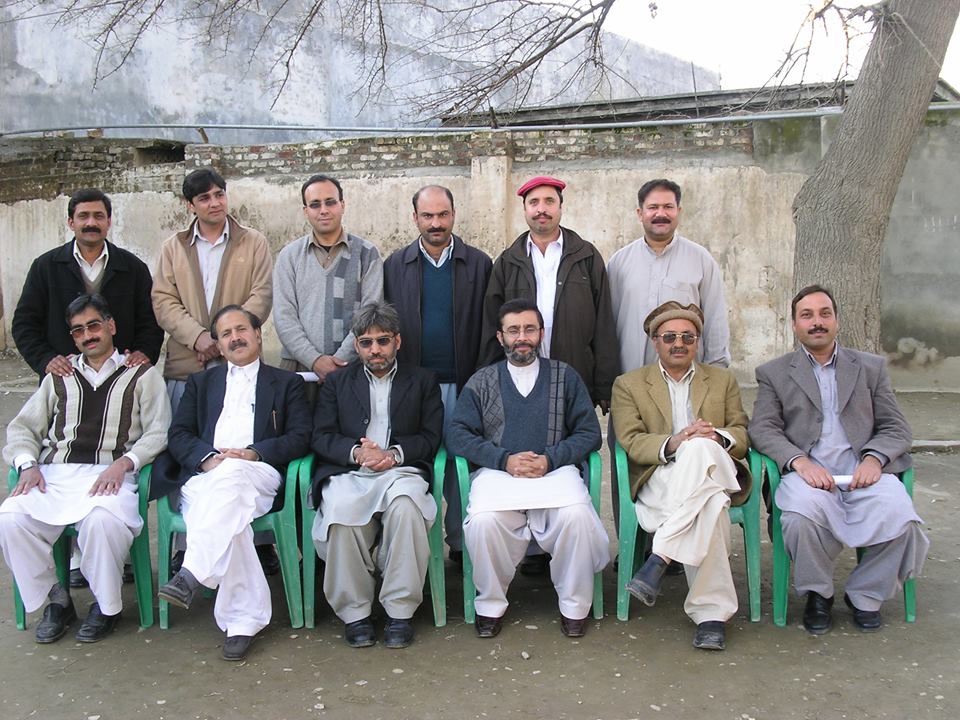 From the left: Ziauddin put his hand's on Umar's shoulders (Picture taken in 2006).
Ziauddin had called this meeting Saroosh Academy to develop a Pashto Grammar Book for nursery
and Umar was assigned to write it.  The book has been written, but not published yet. 
Join us for our next episode where Shakir meets Ziauddin Yousafzai, gets to know him as an employer, colleague and mentor  and understands his potential and commitment to bring every Pushtun child to where Malala is today. It is that relationship that serves as his drive to excel in his education well beyond university.
---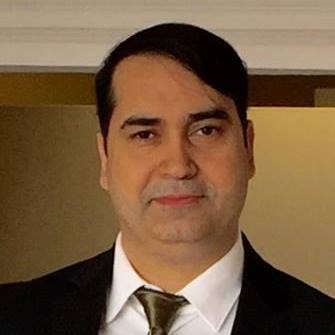 Dr. Shakir Ullah is currently working as Professor of Finance at Stratford University, USA. Earlier, he taught at the University of Southampton, UK, and Institute of Management Sciences, Pakistan. Shakir has also worked as Global Business and Financial Analyst with different companies including Microsoft, Honda, MasterCard, Walt Disney and Jaguar, just to name a few.
Shakir holds PhD from UK and MBA from Korea, both earned with distinction. He has also published several research articles in reputed international journals.