Welcome back to our journey with Dr. Shakir Ullah through his childhood, his years in school, and his first encounter with Ziauddin Yousafzai. In Part Four of this blog series, we join Shakir in his early days getting to know Ziauddin as a colleague, employer, and—eventually—a mentor.
Ziauddin Yousafzai and Khalil Rehman were close friends who shared a passion for education, a passion that truly defined them. They were more interested in educating a nation rather than creating a lucrative business in education. It remained a mystery to me how I was teaching part-time at their schools but they generously offered me the equivalent of a full-time teacher. In retrospect, Khalil and Ziauddin were assisting me in my own academic pursuits. I found out years later, after I had earned my own degrees and had moved on, there were many other needy but talented students they "sponsored" in many ways. As I have said before, there was talent out there, and both Khalil and Ziauddin actively looked for it.
Ziauddin, a Pushtun Nationalist and a true follower of Bacha Khan's non-violence philosophy, believed that the Pushtuns could achieve a respectable place in the world through quality education and shedding the radical perceptions. This was not only his drive and inspiration, it was—and still is—his life's goal. Ziauddin was committed to whatever he could to bring in others nurturing this passion, and I pay tribute to him for those efforts and sincerity. It got me to where I am today.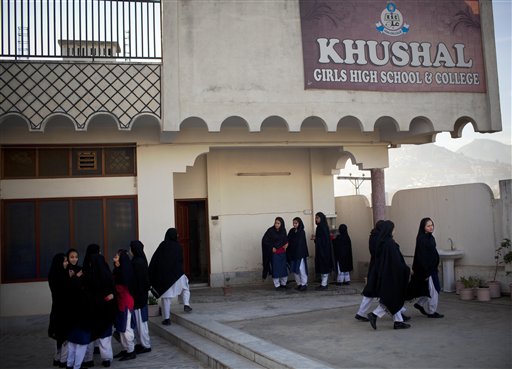 According to local traditions, men are considered the bread-earners while women are expected to stay at home. This usually meant educating boys was the priority,  but Ziauddin understood the opposite to be true true. He believed that educating and empowering women would transcend into an educated and empowered family. This was one of the many reasons he offered equal education opportunities to both boys and girls at his school. His desire to educate and his passion for a better world reflected clearly in his poetry. I heard him reading his poems at events meant for the awakening of the nation. Many of his poems and lectures addressed the topics of education and gaining freedom through non-voilence. Ziauddin also served as a great mentor and expert in conflict resolution. I remember how well he resolved a conflict between me and another teacher who was, probably, furious over my receiving a full-time salary on part-time hours. Ziauddin resolved issues with peace, wisdom, and grace, qualities that are reflected in his family.
Malala was only a few years old at this time, eventually growing up and going on to the same school her father had started and where I worked as a teacher, but I could see even then the talent and the passion. She received full freedom and encouragement from her father, eventually joining him when she was old enough, in his struggle for educating the nation. Also blessed with the same gifts of communication, she grew to be a great orator and writer at a very young age, made evident when she was commissioned to write a diary for the BBC at the age of 11. Malala's critiques were a subject for debate. How could an 11 year old girl in a male-dominated society write such wonderful, gripping narration? Believe me when I tell you—Ziauddin raised her in an environment of critical thinking, of clear expression, and of love. It took his vision to make the Malala you see today. Her extraordinary abilities of nurturing is evident from her fluent speeches at global forums where dignitaries from elsewhere read from notes written by others. Malala is an embodiment of the power in education.
On completing my college degree and securing a scholarship, I moved on to Peshawar for higher studies at the Institute of Management Sciences. Later on, I was offered another scholarship by the Korean Government for a Master of Business Administration at the KDI School of Public Policy and Management, Seoul, Korea. My MBA led me to earning the Award for Outstanding Thesis from the KDI School. Once I felt my education to be complete, I returned to Pakistan and joined the Institute of Management Sciences as a lecturer in 2007.
But in 2007, I was to discover that sometimes education occurs outside of the classroom, outside of academia walls. By this time, the Taliban had started their terroristic activities in different parts of the country, including my home town of Swat, where a young girl named Malala was a student, attending a school run by her father and my friend, Ziauddin.
Join us in our next episode where Shakir will relate the rise of Taliban and the horror stories of their atrocities in his native village, and how Ziauddin and Malala stood up against these monsters after they  banned girls' education. 
---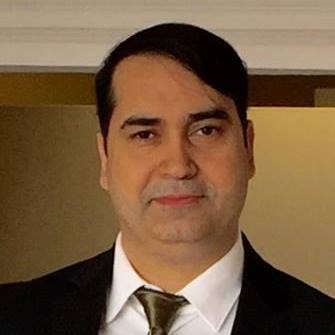 Dr. Shakir Ullah is currently working as Professor of Finance at Stratford University, USA. Earlier, he taught at the University of Southampton, UK, and Institute of Management Sciences, Pakistan. Shakir has also worked as Global Business and Financial Analyst with different companies including Microsoft, Honda, MasterCard, Walt Disney and Jaguar, just to name a few.
Shakir holds PhD from UK and MBA from Korea, both earned with distinction. He has also published several research articles in reputed international journals.