Part Five  —  Part Four — 
Part Three
— Part Two — Part One
This continuing blogseries follows Dr. Shakir Ullah back to his village of Swat, where the Taliban has found a strong hold over the village. Staring into the eyes of evil, Shakir must protect his family while remaining true to his values and ideals. In the face of such tyranny and opposition, Shakir draws strength and inspiration from his friend, Ziauddin, and watches as small actions lay a foundation for better things to come. 
It was late 2008; I had received a full scholarship from my new employer, the Institute of Management Sciences, and had moved to the United Kingdom to pursue a PhD degree at Southampton.  I was keeping myself updated on the developments in my native town of Swat, which had fallen under the Taliban's rule. The government's writ had all but disappeared in Swat and the neighboring areas, and much to the shock and horror of those living in these villages, the Taliban had transformed into a frightening, cruel monster. They would chop off the heads of their opponents and hang their bodies at a main square in Mingora. They had sabotaged a number of police stations, murdered many of its officers and other government employees. As local law enforcement fell to ruin, the government deployed the armed forces in the region. By that time, however, the danger was already overflowing and things were out of control.
With more unfortunate consequences in the area a year after I left, I decided to get for my family, to take them with me to the UK in order to protect them from the physical and mental torture. I barely recognized Swat when I returned. Every voice had been silenced by the Taliban. No one could speak against them—even in their private circles—as doing so carried a death sentence. I remember my father stopping me from talking against the Taliban inside my own home out of fear the Taliban may find out and kill me. That was how strong the Taliban's intelligence network had grown. It was hard to know who to trust and who was loyal to the Taliban. Pakistan Army checkpoints were next to every Taliban checkpoint. Less than a mile away in some cases, and yet the government-sanctioned military did nothing to stop the Taliban. A passenger car would pass through both checkpoints with every person on board screened by both. Many people of the region, including myself,  were suspicious of our Army's implicit role in the Taliban's atrocities. The circumstances were ironic and confusing. I still cannot comprehend why the government remained silent while the Taliban exploited the people of the region. Self-preservation, perhaps.
The Taliban, once believed to be a voice of the people, was now transformed into a brutal force against any sources of enlightenment and hope. They had ordered the closing of girls' schools and had blown up a number of them, including the only two schools of my village. Their promises of justice and order were now replaced by extreme uncertainty, fear and suspicion. Anyone questioning their methods were either killed or silenced. In one instance, village residents stood up to stop the Taliban from blowing up the only girls' school of their village, Kishawra. This peaceful opposition resulted in the entire village detained by the Taliban in a government building, less than half a mile away from the Army checkpoint. This happened right under the eyes of our government, and nothing was done to help these people. Now, after witnessing the fate of that one village, no one would dare stand up against the Taliban. This was the level of fear and terror they embodied.
There is always light at the end of a tunnel, and a minute spark of light shines brightly in complete darkness. Despite the risk to their own lives, there were a few courageous visionaries in the area, unafraid to speak up against the Taliban. Ziauddin Yousafzai, the father of Malala, was one of them. I remember him talking against the atrocities in a media interview, a simple thing that took a tremendous amount of nerve.  Malala had also started writing her diary on the BBC's website about what she went through when her school was closed. These acts deemed "insignificant" were direct opposition to the brutal tyranny of the Taliban. At a time when even I could not have the courage to speak against the same tyranny in my own home, Ziauddin and Malala refused to surrender to the fear. I salute them both for serving as beacons of optimism in a situation of complete hopelessness.
Part Five  —  Part Four — Part Three — Part Two — Part One
---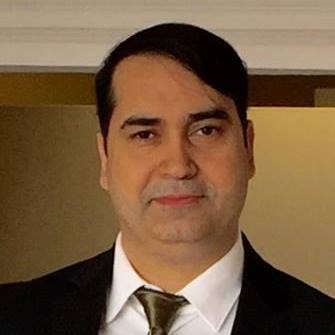 Dr. Shakir Ullah is currently working as Professor of Finance at Stratford University, USA. Earlier, he taught at the University of Southampton, UK, and Institute of Management Sciences, Pakistan. Shakir has also worked as Global Business and Financial Analyst with different companies including Microsoft, Honda, MasterCard, Walt Disney and Jaguar, just to name a few.
Shakir holds PhD from UK and MBA from Korea, both earned with distinction. He has also published several research articles in reputed international journals.