Throughout this journey of Dr Shakir Ullah's, we have seen the influence his family, his village, and one family made upon him to pursue a better life through education and in educating others. Now, in this final installment of It Takes a Vision, Dr. Ullah not only celebrates the voice Malala now carried for the world, but also reveals Stratford University's commitment to her cause in educating the world.
Part Seven — Part Six — Part Five — Part Four — Part Three — Part Two — Part One
Contrary to the Taliban's wishes who wished to silence her voice, Malala ascended from a local champion of education to a global icon for peace after surviving the Taliban's attack. The world, over the years, recognized her through different prestigious international awards, including:
The Anne Frank Award for Moral Courage
The Sitara-e-Shujaat (Pakistan's third-highest civilian bravery award)
The Mother Teresa Awards for Social Justice
Rome's Prize for Peace and Humanitarian Action
The Ambassador of Conscience Award International Children's Peace Prize
The Clinton Global Citizen Awards
And perhaps the highest honor of them all: The Nobel Peace Prize.
And now Stratford University has recognized Malala's struggle for education and peace by offering the Malala Yousafzai Fellowships, special grants awarded to scholars from developing countries.
As it has been in this blog series, with a series of events beginning with my brother who encouraged me, my school that celebrated me, and Ziauddin who invested in me, this tribute to Malala came from a connection of dots all leading to a discussion, a decision, and a dedication. It was a morning meeting with Stratfod's president, Dr. Richard Shurtz, and Vice President, Mr. Feroze Khan. There was nothing particularly outstanding or pressing in the meeting, at least until I mentioned in passing that I had remained a teacher at Malala's school. That seemed to add a new direction to our morning talk, and after a few curious questions from both Dr. Shurtz and Feroze, I told them how Ziauddin had been a mentor, colleage and friend of mine for some time. Everyone was ashtonished. They wanted to understand how these paths, the paths I have been sharing with you all, came to cross, and thus my story of how I knew the Yousafzai family and how I made it to a professorships in the US from the far flung moutains of Malam Jabba, Swat comes to you. On hearing it, Dr. Shurtz and Mr. Khan also offered to recognize Malala's struggle in the form of offering fully funded fellowships in her name.
And so, Malala's influence continues.The Malala Yousafzai Fellowships, fully funded by Stratford University, invite scholars from developing countries for short-term visits to the US so that they learn about the United States education system and share their experiences with their colleages and students upon their return home. Stratford provides:
Visa assistance
Health insurance
A research supervisor
Access to library resources
Stratford also provides a desk space in addition to a decent monthly stipend for living and accommodation expenses to those selected for the Malala Yousafzai Fellowship. Two scholars who have already been selected under Stratford's Malala Yousafzai Fellowship Program are expected to arrive this month. The fellowships clearly shows Stratford's commitment to the cause of global education. In addition to the Malala Yousafzai Fellowships, Dr. Shurtz has also authorized me and Azra Khan to conduct a seminar series on peace and interreligious and intercultural harmony. Two seminars of the series have already been conduted successfully with Ziauddin being the Guest Speaker at one of them. A third has already been approved.
Now from my office in Falls Church, Virginia, noting the positive feedback from students of all walks of like, all religions, all nationalities, that fascination of how seemingly random events in different parts of Pakistan and parts of the world are all, at their core, connected is never lost on me. We are all part of something greater than governments, than religions, than borders. We are brothers and sisters of humanity, and it is that singular truth that we all much nurture in order to make our home, our world, a better place.
Part Seven — Part Six — Part Five — Part Four — Part Three — Part Two — Part One
---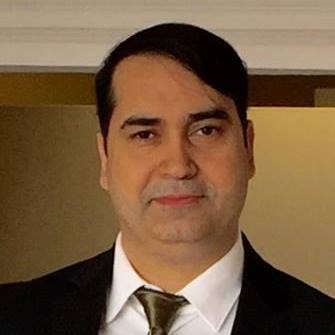 Dr. Shakir Ullah is currently working as Professor of Finance at Stratford University, USA. Earlier, he taught at the University of Southampton, UK, and Institute of Management Sciences, Pakistan. Shakir has also worked as Global Business and Financial Analyst with different companies including Microsoft, Honda, MasterCard, Walt Disney and Jaguar, just to name a few.
Shakir holds PhD from UK and MBA from Korea, both earned with distinction. He has also published several research articles in reputed international journals.
---
Acknowledgements:
I would like to thank Dr. Richard Shurtz and Mr. Feroze Khan for offering the Malala Yousafzai Fellowships, and providing me a platform where I can utlize my full potential. I feel blessed when I think of having mentors like Umar Khan, Ziauddin Yousafzai, Khalil Rehman, Feroze Khan and Richard Shurtz.
I am also indebted and thankful to Mr. Tee Morris, Digital Content Specialist at Stratfrod University, for making the "It Takes a Vision to Make a Malala" blogseries possible. I know I would not have done it without Tee's untiring support.