This week—actually, just yesterday now that I think of it—the U.S. Federal Aviation Authority (FAA) are putting new laws into effect that go into detail on exactly what people can do, both for personal and professional application, with small unmanned aerial vehicles. The FAA may refer to these small aerial devices as UAVs, but you might know them by their more commonly referred name: drones.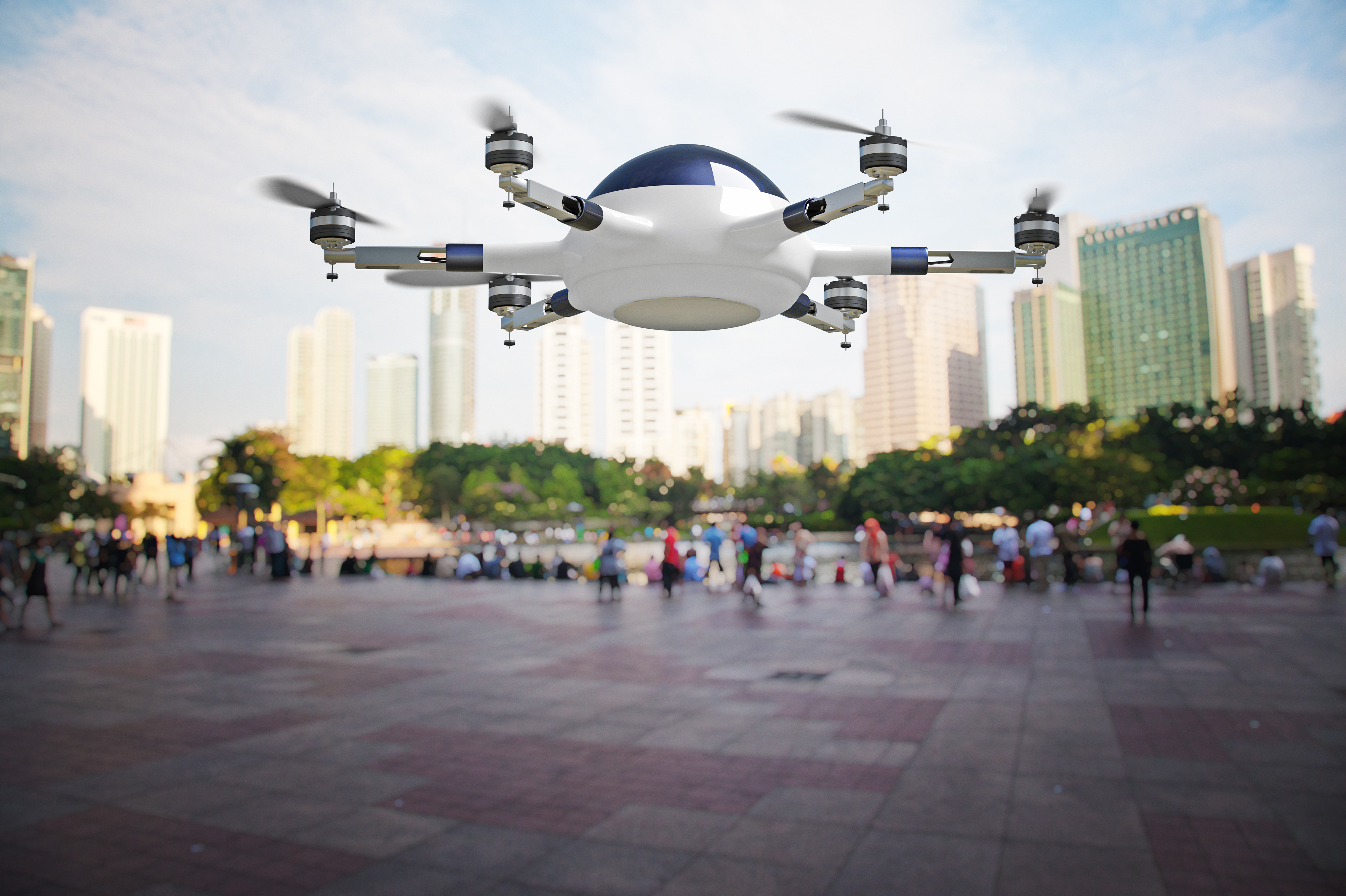 While the rules for personal use of drones may seem somewhat restrictive (but following incidents like this, can you really blame the FAA for making rules crystal clear?), there has been a lot of attention concerning the use of drones for commerce. I have considered how drones could really open the realms of possibility for business, but now that pie-in-the-sky wishful thinking has become FAA regulation. Commercial drones must not weigh more than 55 pounds (25 kilograms), and are allowed a maximum ceiling of 400 feet (122 meters) in altitude at a maximum speed of no more than 100 miles (160 kilometers) per hour. Operational hours for drones are limited between daytime hours, and up to 30 minutes before sunrise and after sunset. Finally, the actual drone pilots must qualify for flying certificates and be at least 16 years old.
Not that the ground rules are set, anyone hungry for chicken and Slurpees?
The convenience store chain 7-Eleven has teamed up with Flirtey, a tech startup that wants to offer third-party drone delivery resources for businesses everywhere. A privately held company in Reno, Nevada, Flirtey builds and operates drones and makes deliveries when needed for a variety of organizations, from humanitarian and health work to retail and food industries. Flirtey and 7-Eleven, in the hopes that FAA regulations would be reasonable, launched a practice run earlier this summer. The 7-Eleven delivery consisted of the following:
Slurpees
A chicken sandwich
Donuts
Hot coffee
Candy
Flirtey actually took two trips for this order, because they couldn't carry all of this with one drone. The destination was roughly a mile away from the 7-Eleven location, and the family placing said order gave their GPS coordinates to the store, and the drone launch and eventually descended into the family's backyard. The drone hovered and gradually lowered a little 7-Eleven basket where the family received their order.
As you can imagine, this is still in the experimental phase, and there is still a demand for home delivery by companies like UPS and FedEx, but for smaller items, drones actually offer a service needing fulfilled. In order to find customers willing to try drone delivery, 7-Eleven and Flirtey surveyed all the houses within a one mile radius of the store, because at that time, that was the limit a drone could legally fly.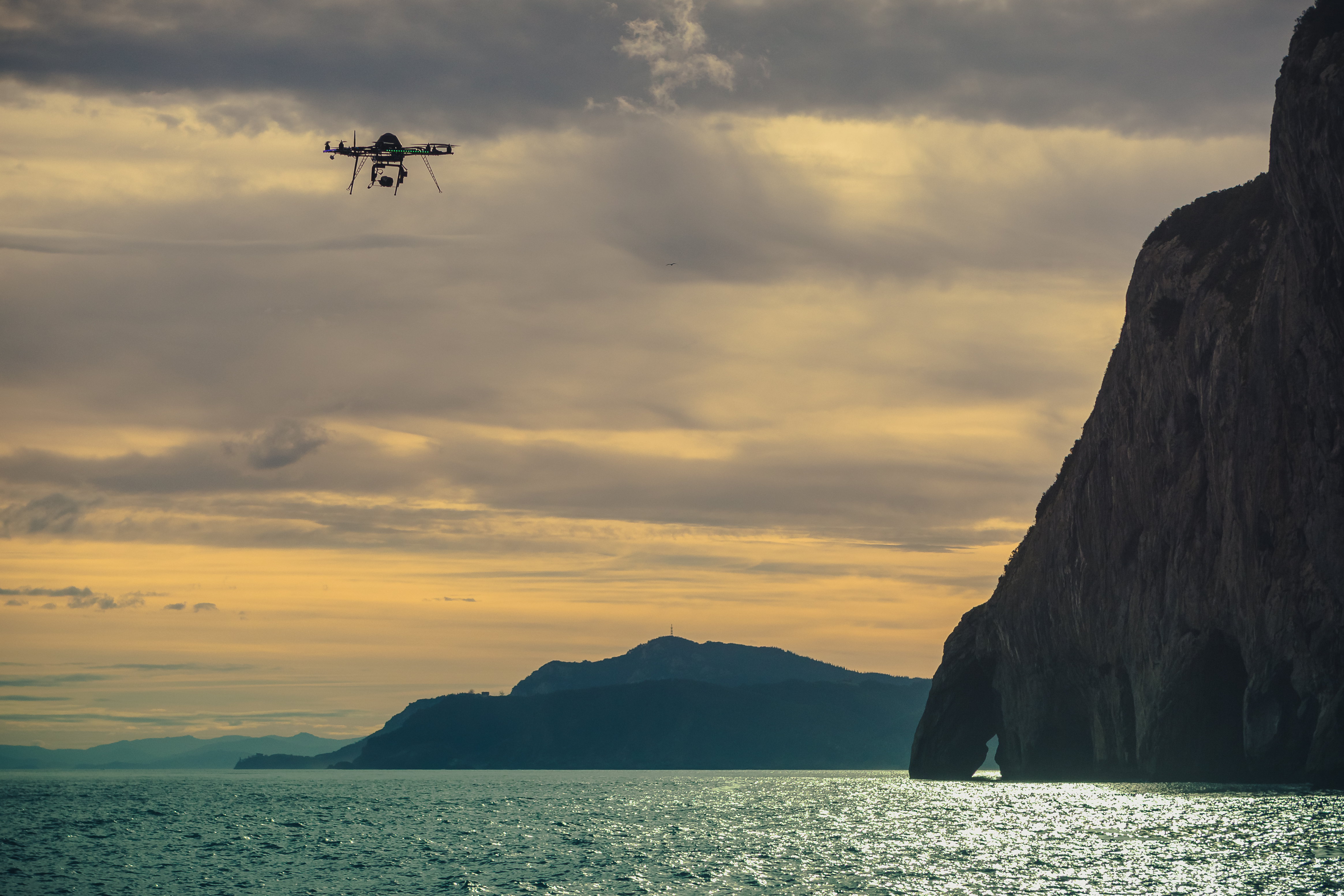 Now with the FAA's new rules in effect, the operation of small unmanned aircraft in national airspace is open. One complication of drone operation is that you have to be in line of sight with the operator, this would not be within line of sight. Businesses, however, may be able to qualify and obtain special waivers to skip some of these restrictions, in particular the "line of sight" regulation. FAA Administrator Michael Huerta has stated if businesses can prove their drone operation is safe, then certain conditions may be suspended. Already, the FAA has approved close to one hundred waivers, many of them also asking for permission to operate after sunset.
I am excited to see drone technology finding a practical application in business, but there is something I'm finding myself wrestling with. When it comes to which came first by drone—the chicken sandwich or the egg salad—we finally have an answer.
---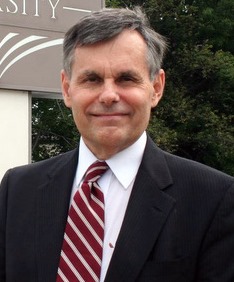 A research physicist who has become an entrepreneur and educational leader, and an expert on competency-based education, critical thinking in the classroom, curriculum development, and education management, Dr. Richard Shurtz is the president and chief executive officer of Stratfdord University. He has published over 30 technical publications, holds 15 patents, and is host of the weekly radio show, Tech Talk. A noted expert on competency-based education, Dr. Shurtz has conducted numerous workshops and seminars for educators in Jamaica, Egypt, India, and China, and has established academic partnerships in China, India, Sri Lanka, Kurdistan, Malaysia, and Canada.